Brianna Arsement Reveals Why She Loves Working With Her Husband - Exclusive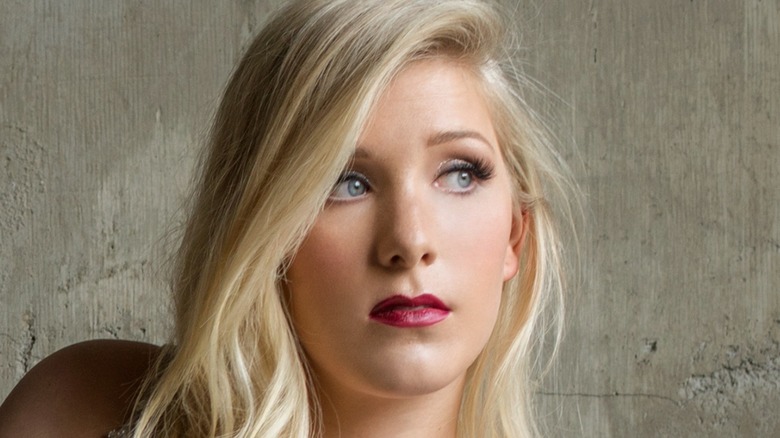 Raen Badua
Viewers who spend years following some of the biggest streamers on YouTube and Twitch are used to learning a bit about those content creator's personal life and important relationships. While the amount that a significant other appears in a streamer's content might vary, from TimTheTatman's years-in-the-making introduction of then-fiancee Alexis to Ninja's excellent working relationship with his wife Jessica, seeing those connections can help fans understand who their favorite online personalities really are.
However, few streamers have intertwined their content as closely as Brianna Arsement and her husband, Preston. All three of Brianna's YouTube channels — Brianna, BriannaPlayz, and BriannaGamez — feature a wide array of videos, and Preston has been featured prominently. Likewise, Preston's own wildly successful channels, such as Preston and PrestonPlayz, have no shortage of videos in which Brianna effectively costars.
SVG sat down with Brianna for an exclusive interview and asked just what it was like to work side by side with a spouse while dealing with the demands of creating high-quality content for various channels. Brianna shared some unique insight into how she and Preston approach the challenge, as well as how their channels engage with similar games or situations differently. 
Brianna described working with Preston as a 'blessing'
When SVG asked Brianna about how much fun it is to create content with her husband, her reaction was highly positive. She explained, "I would say it's a blessing. A lot of people don't get to work with their spouse, and he's just so creative and amazing."
Brianna noted that working with Preston had been helpful to her content creation process, continuing, "Also, we have very different perspectives on creative, so we can put our minds together and just kind of make a really wholesome thought come together because we think in different ways, I would say."
One of the ways in which Brianna and Preston approach content from different angles can be seen in how they structure their videos. Whereas Preston's videos might focus on the competitive aspects of the games he streams, Brianna's are often more narrative in nature.
Brianna broke down the contrast between these approaches, explaining, "I would say I like to story-tell, versus going through this really hard parkour or obstacle challenge and having a race. I like to find a magical fairy in 'Minecraft' and say, 'Oh, my goodness, where did I find her? What journey can she lead me on? Am I helping her save the world?'"
Of course, their gaming time isn't only about content creation. Brianna mentioned that she and Preston also unwind together by playing games like "League of Legends," giving them a well-deserved break after a long day of maintaining multiple successful YouTube channels.
To find out more about Brianna, follow her journey on YouTube and Instagram.