Ninja's Mixer Deal Was Even More Tragic Than You Realized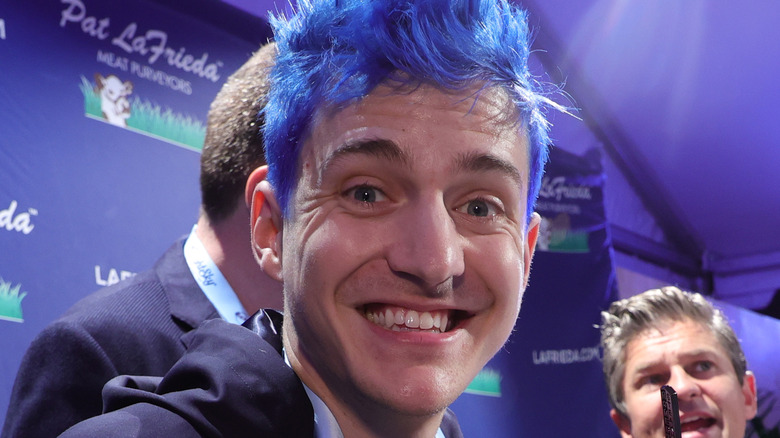 Cindy Ord/Getty Images
Ninja went into Mixer with good intentions but found Microsoft unresponsive to platform issues
During a recent appearance on The CouRage and Nadeshot podcast, Ninja dove deep into his experiences with Mixer, detailing some of the problems he found in trying to make the platform viable and the effort he put into establishing an audience.
Ninja began by stating, "It's very tough, and you know, we really believed in Mixer, too." He continued by noting that he wanted his fans to know that he had faith in the platform but found that Mixer could not make changes due to the amount of time it took to clear decisions with Microsoft.
One of Mixer's fundamental challenges, Ninja explained, was providing a pathway to set up user accounts. Ninja said, "Dude, so many barriers. Here's the thing, my brother, both my brothers, and my wife needed actual Microsoft assistance to make an account." From there, the discussion moved to Mixer's final days, and Ninja revealed, "We found out like 72 hours, 48 hours before it happened." While Ninja made it out unscathed thanks to a contract buyout negotiated by his lawyers, he was bothered by the platform's failure, especially due to the amount of effort he had put in to make it a success. 
Ninja said he had signed a deal to stream 150 hours per month, but regularly put in around 300. Ninja explained, "I was streaming double my requirement for six months straight, okay, and it still didn't work out, and it wasn't for lack of want." While the hustle ultimately didn't work out on Mixer, many of his fans have been more than happy to tune in on Twitch once again.