What's The Difference Between God Of War On PC And Consoles?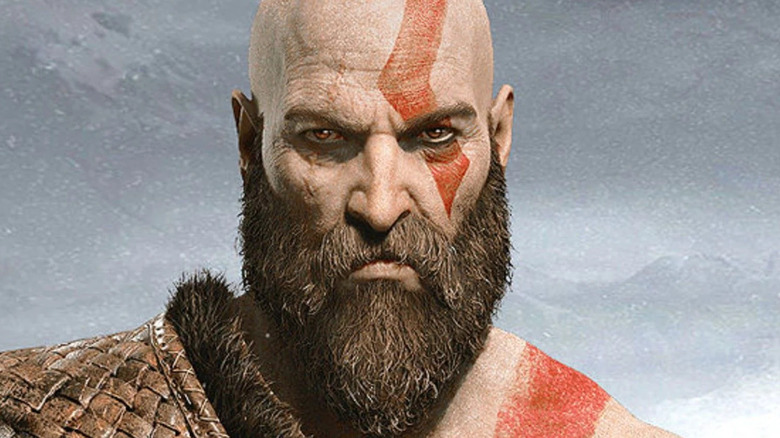 Sony's critically acclaimed latest entry in the "God of War" series has finally made its debut on PC and fans are finding the port lives up to — and even exceeds — the PlayStation versions of the title. In fact, "God of War" looks better than ever. While at first-glance, it may appear that 2018's "God of War" remains the same title whether it's played on PlayStation 4, the neigh-impossible-to-obtain PlayStation 5 or PC, an array of additional options and upgrades make the PC port of "God of War" the definitive version for players.
Advertisement
Over the last few years, Sony has experimented with releasing its games on platforms outside of its PlayStation lineup of consoles. In the latter part of 2021, Sony even got serious about its PC presence and rebranded its PC publishing label from "PlayStation Mobile" to "PlayStation PC LLC." All in all, things have worked out for Sony so far, with underperforming titles like "Days Gone" finding a second life on PC alongside successes like "Death Stranding" or the misses like the PC port of "Final Fantasy 7 Remake." Now one of Sony's biggest titles has made its way to PC — and it looks like it's the best yet. 
Here's are the big ways in which the PC and PlayStation versions of "God of War" differ.
Advertisement
God Of War Performs Better On PC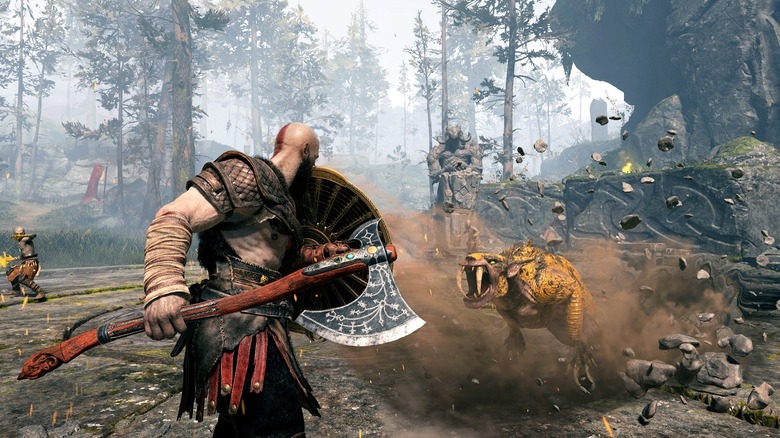 Not only does "God of War" run much smoother on computers, but it also boasts an impressive number of options and adjustments players can make. Of course, a player's hardware will play a big role in the final performance of the game, but the "God of War" PC port offers plenty of wiggle room when it comes to toning down a resource-hogging element — like shadow detail for example.
Advertisement
In a Digital Foundry analysis, Eurogamer's Alex Battaglia approved of the title's open-arm approach when it comes to player's customizing settings to provide the best performance for their machine. Battaglia wrote, "Optimised settings? You can stick to the 'original' presets to replicate the quality set by the console game, but I tend to think that there is a better bang for the buck mix available," going on to say, "Ultimately, what you end up with is better-than-console quality, but the hit to performance is not actually that pronounced compared to the 'original' preset." While God of War's PC recommendations had set fear in the heart of some players before, it's good to know that there's actually more wiggle-room than initially anticipated.
Advertisement
God of War Looks Even Better On PC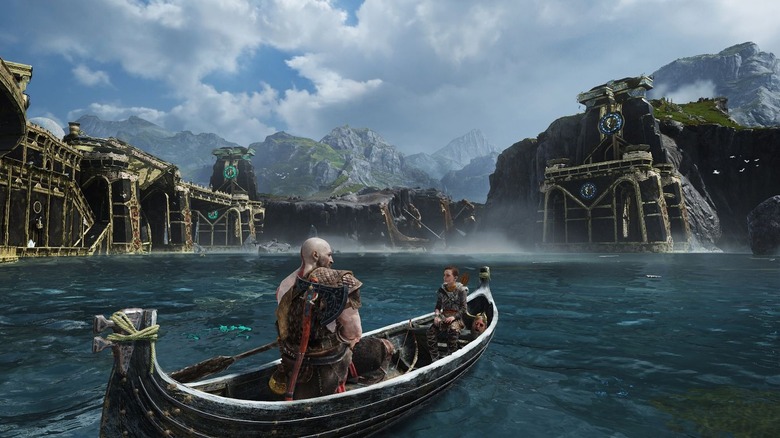 The PC port of "God of War" kicks things up a notch in the visual department, offering players the most detail-rich and impressive look at Kratos' Norse adventure. Though the title features an 'Original' option for many of the graphical options, this merely serves as a baseline for what the PC port can bound over. Players will notice visual improvements across the board, but of course, tuning up graphical options as a player's PC hardware allows exponentially increases those results. As noted by IGN, "A nice touch here is that in the graphics options menu, 'God of War' shows you the resolution being rendered by the engine and then the output target to the screen," which means you can really tune the game to where you want.
Advertisement
Battaglia found the shadows to be one of the most noticeable and impressive upgrades, writing, "On the console game, sun shadows can be displayed at a pretty low resolution, sometimes giving a blobby appearance. Increasing shadow quality diminishes this effect, reduces flickering and even aids ground detail." GamesRadar also singled out the shadows as being the key to the PC port's dazzling visuals. 
Battaglia's analysis also found geometry quality to be improved, resulting in an overall better presentation: "The second most obvious visual upgrade is geometry quality – meaning higher detail and more rounded objects than the console original. That is a nice bonus, but what's impressive here is that the PC version is also more stable in motion as a result." Other visual upgrades were also called out, like volumetric fog quality and less obvious pop-in, that help add even more luster to the former PlayStation exclusive. 
Advertisement
All in all, many players are discovering that "God of War" may look and run best on PC.