Pokimane Reveals Surprising Update On Her Feud With Ninja
Noam Galai/Getty Images
Popular streamer Pokimane has had her ups and downs over the years. While her career has skyrocketed, she's also faced controversy, personal attacks, and online abuse that led her to almost quit Twitch this year. Her recent return to the platform had fans going wild, but she's also updated her followers with the news that she'll be streaming less in the future. In addition to all these revelations, Pokimane has also shared new information regarding her ongoing feud with fellow streamer Ninja.
Advertisement
The conflict began when Pokimane alleged that JiDion and Ninja had encouraged a hate raid against her stream. This incident acted as a catalyst for Pokimane to consider leaving Twitch, and she publicly spoke out against the actions. While Pokimane has since reconciled with Jidion in a twist nobody expected, the drama between Pokimane and Ninja continued.
Shortly after Pokimane lodged her accusations, Ninja's wife, Jessica Blevins, personally threatened her with a lawsuit for defamation. Pokimane revealed that the irony of this Ninja drama is that she already made up with the leader of the hate raid but still has issues with Ninja — who allegedly joined in later. According to Pokimane, what makes the situation all the more bizarre, is that all she wants from Ninja is an apology. Since then, Ninja hasn't made his apology, but Pokimane just offered another update about the situation.
Advertisement
Pokimane says she wants nothing to do with Ninja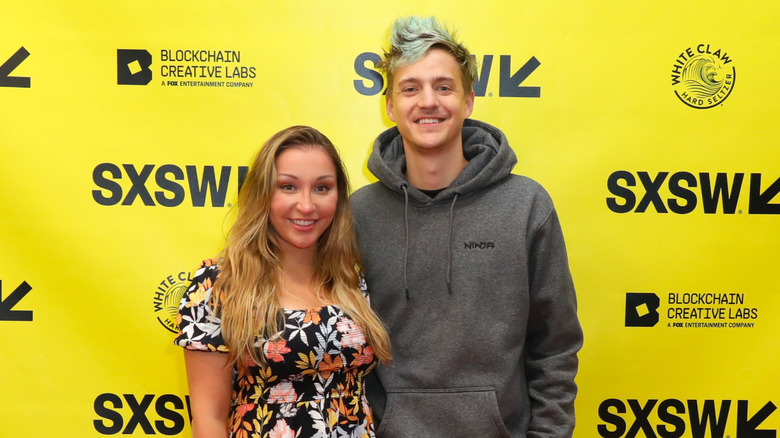 Diego Donamaria/Getty Images
Speaking on the H3 podcast, Pokimane referenced Ninja's sudden streaming break from Twitch and discussed the threatened lawsuit. Pokimane clarified that she was not concerned about the threat as she was familiar with the law and knew she had not engaged in defamation. Pokimane said, "They were essentially trying to gaslight me," when talking about the interaction with Ninja and his wife.
Advertisement
Since the initial threat of legal action, nothing more seems to have transpired, and Pokimane suspects it was always an empty threat meant to scare her into silence. While it appears that, as of now, no further action is being taken by either party involved in the conflict, Pokimane believes the situation cements the end of any friendship or professional relationship between the two streamers. Pokimane stressed that, while she once liked and respected Ninja, they are no longer friends, and she doesn't wish to associate with him. She even went a step further, implying that those who continue to show support for Ninja are somewhat suspect to her.
While there may not be a legal battle developing, it would appear the feud between Pokimane and Ninja is still smoldering.
Advertisement