Splatoon 3: What Is The Tacticooler And What Does It Do?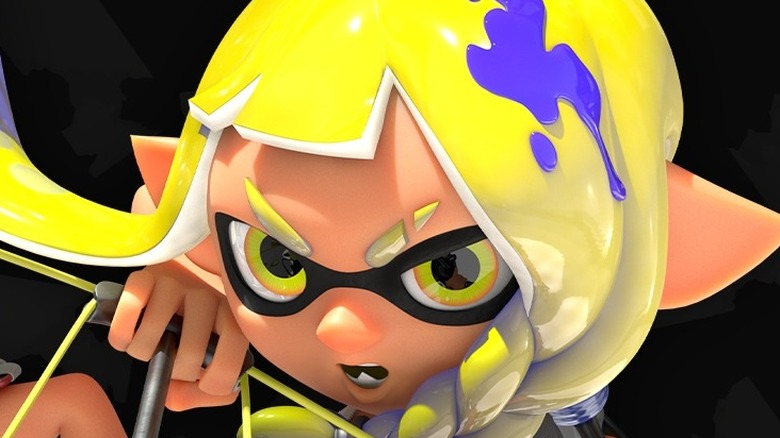 Nintendo
"Splatoon 3" released in September 2022 to great reviews from critics. It has continued to exceed expectations, enjoying one of the biggest launches in the history of Japan. While it boasts a relatively short single-player campaign, the competitive multiplayer serves as the core of the series. When diving into the multiplayer for the first time, players will find a fast-paced experience full of light-hearted, paint-shooting action. Newcomers may be overwhelmed with so many game modes, like the Salmon Run, to discover and features to unlock. Even returning players will find original mechanics and equipment to figure out, such as the Zipcaster.
Advertisement
Another new piece of equipment introduced in "Splatoon 3" is the Tacticooler. This special weapon has quickly been recognized as one of the best options in the game and newbies and veterans alike will want to become familiar with its use. As Game Rant explained, the Tacticooler is a special weapon that comes with certain main weapons in the game. When taking the Dapple Dualies, Dynamo Roller, H-3 Nozzlenose, or N-ZAP '85 into battle, players will also be equipped with the Tacticooler. As a special weapon, it can only be deployed when the player's special gauge is full and will deplete the gauge in the process. So, it's important to know when to use it for maximum benefit.
The Tacticooler: a great special weapon for support roles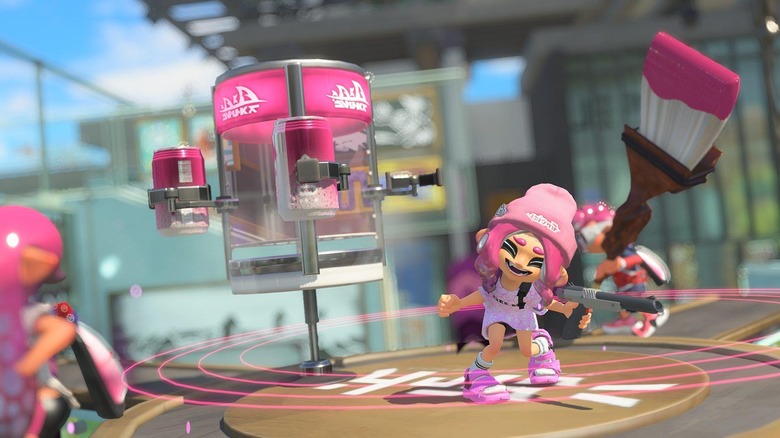 Nintendo
The Tacticooler deploys a large drink cooler on the ground and four separate potions will extend out from it (per Game Rant). Simply approaching a friendly Tacticooler will cause a player to grab one of the drinks with a limit of one per player in place. Grabbing a drink will boost many of a player's abilities, including run and swim speed and ink resistance, for 15 seconds.
Advertisement
It's important to note that these effects will end automatically if a player is splatted and can be extended if a player has the Special Power Up Ability. So, a player bringing a Tacticooler into combat will likely want to have that ability equipped and let their teammates know they should consider it. Players should also be careful to deploy the Tacticooler out of harm's way so allies won't be splatted as soon as they grab the boost.
When used properly, the Tacticooler can turn the tide of battle and is an excellent choice for players that want to take a support role on their team. Indeed, access to this special weapon is one of the reasons many consider the N-Zap '85 to be one of the best weapons in "Splatoon 3."
Advertisement