Video Game Actors We've Lost In 2023 So Far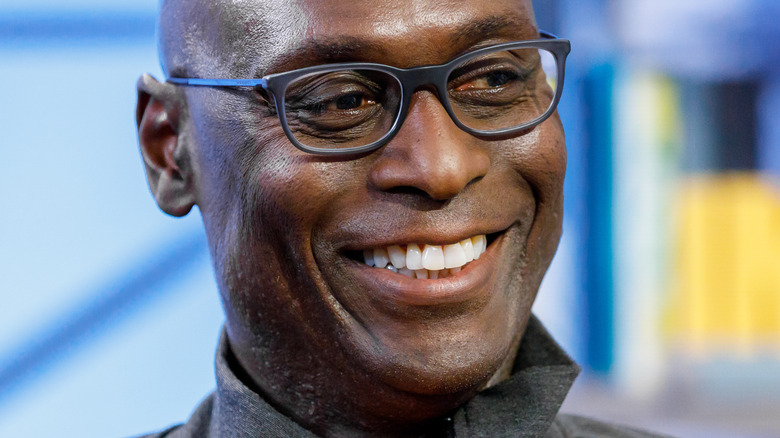 Rich Polk/Getty Images
In terms of acting, video game voiceover artists seem to be some of the one of the most under-appreciated performers of the craft, or they at least receive less mainstream recognition. Sadly, 2023 has seen the loss of many different voice actors, including some performers who worked exclusively in video games and those who only briefly lent their voices to the industry. However, no matter how many credits they have, these actors have had an undeniable impact on the landscape of video games. Revisiting games like "Crash Bandicoot," "Destiny," and many more will never feel quite the same.
Advertisement
Despite not garnering the same public profile as screen actors in many cases, voice acting requires a very specific skillset that not every actor has. Even major Hollywood stars can sound off when lending their voice to a project. A huge amount of talent and hard work goes into these video game roles. In the end, it's this skill and dedication that these voice actors will be remembered for.
Earl Boen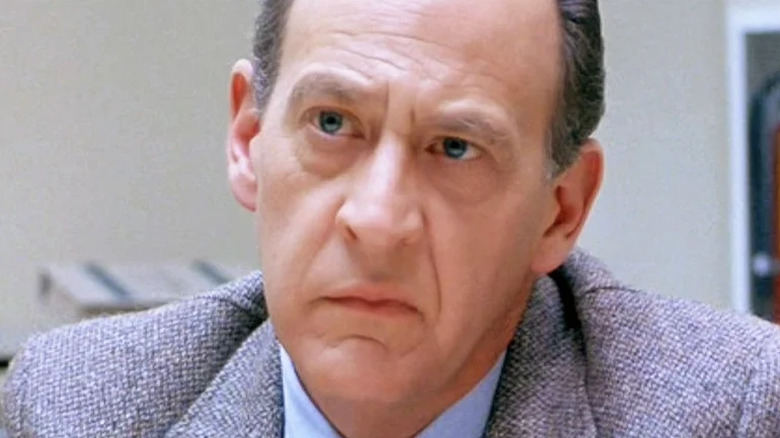 Tri-Star Pictures
Earl Boen, an actor who appeared in games like "World of Warcraft" and the "Monkey Island" series, passed away on January 5, 2023. Outside of his video game work, Earl Boen was well known for his performance as Dr. Peter Silberman in the "Terminator" franchise. He also made many appearances in animation, voice acting in shows like "Clifford" and "Kim Possible" following his departure from screen acting in 2003. In the world of video games, players knew his voice as the narrator and King Terenas Menethil II in "WoW" and the iconic villain LeChuck starting in "The Curse of Monkey Island." Additionally, Earl Boen provided voice acting work for many other games, including "Baldur's Gate," "Psychonauts," and "Call of Duty."
Advertisement
Sadly, Earl Boen was diagnosed with lung cancer in the Fall 2022. Although he has since passed on his role of LeChuck to Jess Harnell, who continues to voice the character in his appearance in "Sea of Thieves", Earl Boen will be missed in the video game industry for his powerful and memorable voice. As Reddit user BluejayLaw wrote when news of his passing started to spread, "his VO work in the 'Monkey Island' games was a memorable part of my childhood." This sentiment was immediately echoed by many other fans.
Brendan O'Brien
On March 23, 2023, actor Brendan O'Brien passed away in California, U.S. Although he didn't participate in many voice acting gigs, Brendan O'Brien provided one of the most instantly recognizable voices in video game history. While working for Naughty Dog, Brendan O'Brien would provide distinct voices for Crash Bandicoot, Doctor Neo Cortex, and Doctor Nitrus Brio over the course of multiple games. Additionally, Brendan O'Brien lent his voice to other animated works, including "Spawn" and "Spicy City," as well as appeared on screen in shows such as "Riverdale" and "The Slowest Show."

Advertisement
Crash Bandicoot has become a video game icon, joining the ranks of unforgettable video game mascots like Sonic and Mario, and Brendan O'Brien's voice is a big part of that. With the classic Crash "Woah!" still taking the world by storm years after the game's release, it's easy to see just how much of an impact his performance had. Brendan O'Brien's obituary notes, "He encouraged nostalgic Crash fans in their own pursuits and loved signing their memorabilia." Despite mostly stepping back from acting in the early 2000s, Brendan O'Brien left a lasting legacy by bringing one of the video game industry's most lovable mascots to life.
Lance Reddick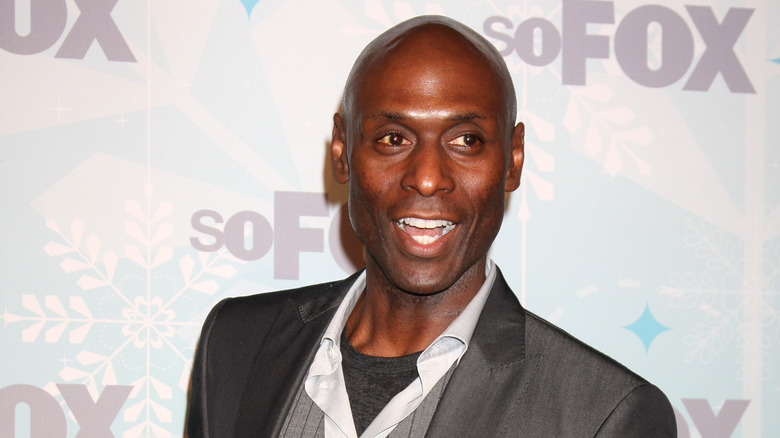 Kathy Hutchins/Shutterstock
Lance Reddick passed away on March 17, 2023 from heart disease related complications. Lance Reddick frequently garnered praise for his appearances on shows such as "The Wire" and "Fringe," as well on the big screen in the "John Wick" franchise. He also appeared in many video games, namely the "Destiny" series, in which he provided the voice of Commander Zavala. Aside from playing a hugely important part of the franchise's lore, Reddick also greatly enjoyed playing the game itself, logging hundreds of hours in "Destiny 2." Additionally, he worked on "Horizon Zero Dawn," "Quantum Break," and "Payday 2".
Advertisement
Though the role of Zavala has been recast, many players still look back at Lance Riddick's performance in "Destiny" very fondly. Over on Reddit, former "Destiny 2" lead writer Adam Miller wrote, "Working with him on Destiny was a highlight of my career. Everything you think about him was true. Team player, incredibly kind, majorly talented." With such high praise, it's easy to see why Lance Riddick was beloved by both his fans and industry co-workers. Since his death, players have held multiple in-game memorials for the actor, showing just how devoted they felt towards him.
Annie Wersching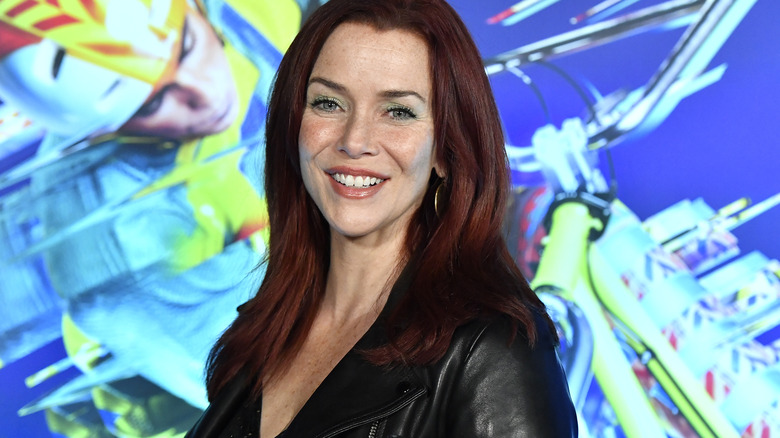 Frazer Harrison/Getty Images
Annie Wersching sadly passed away due to cancer on January 29, 2023 at age 45. TV audiences no doubt recognize Wersching for her performances as Renee Walker in "24", Julia Brasher in "Bosch," and the Borg Queen in "Star Trek: Picard," among many others. Outside of her prolific television acting career, she also set foot into the realm of video game voice acting, with two major credits. Most notably, she provided the motion capture and voice for Tess in "The Last of Us," then later portrayed Tassyn in "Anthem." 
Advertisement
After being diagnosed with cancer in 2020, Wersching continued working. In a sad parallel to real life, the second episode of HBO's "The Last of Us" — the episode in which Tess dies — was dedicated to Wersching's memory. On "The Last of Us" subreddit, the mod of the page wrote, "Annie's portrayal of Tess is what made me fall in love with TLOU so many years ago." Many others expressed their feelings that her death was far too soon and she was truly destined for more great things.
Shōzō Iizuka
Shōzō Iizuka, known to Japanese audiences as the voice of Nappa in "Dragon Ball Z," as well as for his performances in many other anime such as "Pokemon," "Yu-Gi-Oh!," and "Yu Yu Hakusho," passed away on February 15, 2023. In the realm of video game voice acting, Shōzō Iizuka was equally as prolific, voicing characters in "Mega Man," "God of War," and the Japanese dub for Dr. Neo Cortex in "Crash Bandicoot." When it comes to voice acting, Shōzō Iizuka has reached a legendary status in both Japan and in the west.
Advertisement
His work as Cortex, as well as the sad timing of his death, has not gone unnoticed by fans, who noted that it feels especially sad to have lost two legendary "Crash Bandicoot" voice actors in the same year. The "Crash Bandicoot" series helped pushed PlayStation to the status it has today, and these talented actors were a large part of that. For those reasons and countless others, fans have mourned the loss of both O'Brien and Iizuka.
Tom Sizemore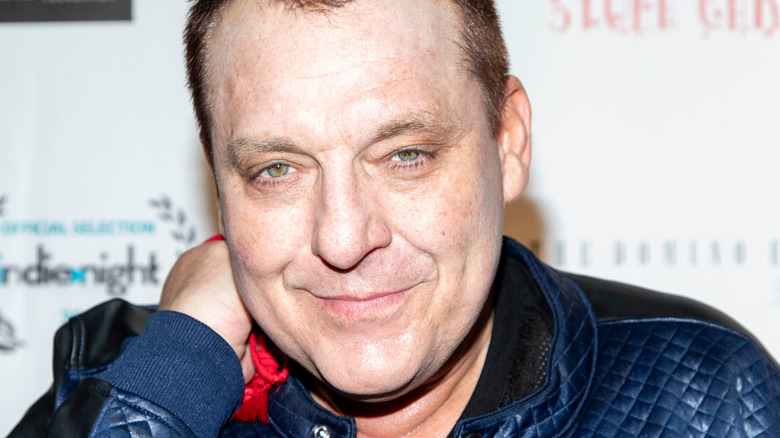 Eugene Powers/Shutterstock
On March 3, 2023, actor Tom Sizemore died at age 61 following a brain aneurysm. Although Tom Sizemore was more well known for film acting, he did make a few notable appearances in video games. This includes the voice acting performance as Sid Wilson in "24: The Game". More famously, however, he voiced Sonny Forelli in "Grand Theft Auto: Vice City." As many know, Sonny Forelli is the main antagonist of the game, and a drug dealing mob boss who's looking to extend his area of influence to vice city. Although this is one of only two video game voice acting credits, it's an instantly recognizable role.
Advertisement
As one Reddit user reminisced about the game on a post confirming Tom Sizemore's death, they remarked, "It's still unbelievable how many stars Vice City had in its cast". With Ray Liotta passing away in May 2022, that means gamers have lost the actors behind both the protagonist, Tommy Vercetti, and the antagonist of "GTA: Vice City." Tom Sizemore's personal troubles may have caused some issues later in his career, but his legacy in video games is secure.
Arleen Sorkin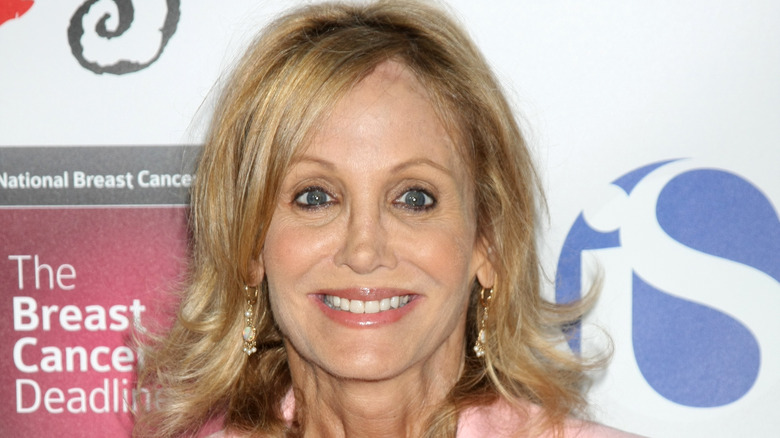 Kathy Hutchins/Shutterstock
Arleen Sorkin first became well-known to audiences for her performance of Calliope Jones on the soap opera "Days of Our Lives." She would go on to become the real-life inspiration and voice of Harley Quinn in "Batman: The Animated Series." Beyond reprising her role in several animated shows, she would also continue her work as Harley Quinn in video games like "Batman: Arkham Asylum." Although Tara Strong would take over later in the series, Arleen Sorkin set a high precedent for Harley Quinn and made the character who she is to many fans today. Besides "Arkham Asylum," Sorkin also voiced the character in "The Adventures of Batman and Robin," "Batman Vengeance," and "DC Universe Online."
Advertisement
Following her retirement from acting, Sorkin tragically passed away August 24, 2023, at age 67. Originating a character as widely recognizable as Harley Quinn has certainly left a lasting impact on fans, many of whom believe she's still the definitive version of the character. One "Arkham Asylum" fan commented, "I like actresses like Tara Strong or [Margot] Robbie [but] I will forever cherish Sorkin's performance."
Johnny Hardwick
Comedian and voice actor Johnny Hardwick passed away on August 8, 2023, at the age of 64. The comedian was best known for providing the voice of Dale Gribble in the long-running American animated series "King of the Hill," but Hardwick also voiced the character in the "King of the Hill" PC game released in 2000. Although the game has been largely forgotten by all but the most hardcore fans, it featured original voice performances, and not just archived voice recordings. 
Advertisement
Johnny Hardwick was attached to reprise the role in a revival of "King of the Hill" on Hulu, and . Many fans were shocked by his passing, and sorely disappointed by the loss of the comedian and voice actor. Thankfully, according to an exclusive report from TVLine, Hardwick recorded some episodes of the new revival, meaning fans will get to hear his distinctive voice one last time.
In a thread about the actor's passing, one Redditor shared his personal experiences with the actor, giving a snapshot of who he was in real life: "We ended up connecting over music & met up a few times to hang. One of the biggest privileges I've had [in my opinion]."
Mark Margolis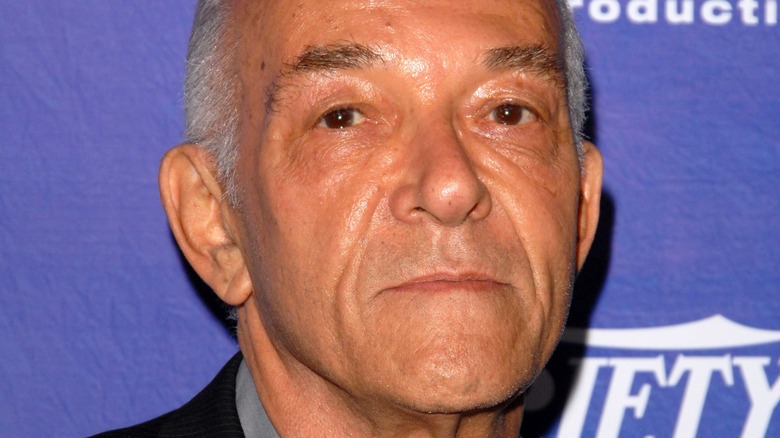 s_bukley/Shutterstock
Mark Margolis passed away on August 3, 2023 at the age of 83. He enjoyed an extremely prolific film and television career, appearing in dozens of films, including six directed by Darren Aronofsky. TV audiences no doubt remember scene-stealing role of Hector Salamanca in "Breaking Bad" and "Better Call Saul," a part that earned him a nomination for a Primetime Emmy. However, fans might not realize he was also part of the voice cast in the infamous Rockstar game "Manhunt." The "Manhunt" series notably sparked a massive controversy regarding the violent nature of video games, but based on his credits in shows like "Breaking Bad," Mark Margolis didn't shy away from these sorts of projects.
Advertisement
His role of the Tramp in "Manhunt," although being a minor character in the game, is extremely memorable. Despite being part of a dreaded escort mission, Mark Margolis' voice acting helped make the experience bearable for many fans. One player commented about their decision to play the game once again in his honor: "I'll be playing it and encountering tramp a lot more times ... he'll be remembered forever."
Paul Reubens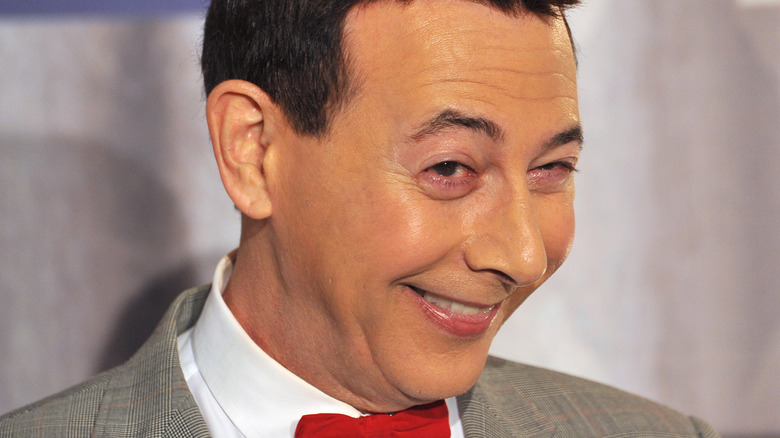 Featureflash Photo Agency/Shutterstock
Paul Reubens, best known for his longtime role of Pee Wee Herman on stage, film, and television, sadly passed away at the age of 70 on July 30, 2023.  Paul Reubens also provided his versatile voice to a few video games throughout his career. This includes playing Ivor in "Minecraft: Story Mode" and Willard Wyler in "Call of Duty: Infinite Warfare." Both of these characters were quite memorable within their respective franchises, with Willard Wyler acting as the secondary antagonist of "Call of Duty: Infinite Warfare" Zombies mode and Ivor appearing frequently in "Minecraft: Story Mode" as both a villain and full-on supporting character.
Advertisement
After a long and secretive battle with cancer, fans still remember many of Paul Reubens' performances with fondness. The actor didn't disclose his condition, keeping it a secret from the public and continuing to perform. Despite many knowing him for his work as Pee Wee Herman, others have grown to recognize him just as much for the sound of his voice in video games. One "Minecraft" fan comments, "to us, he will always be our Ivor."
Julian Sands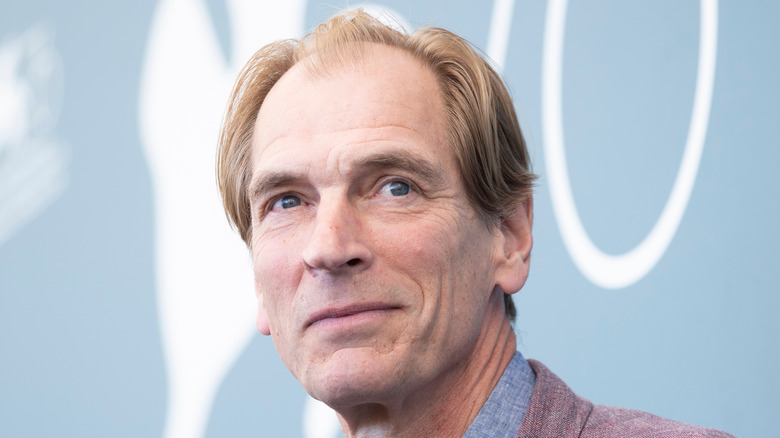 Denis Makarenko/Shutterstock
Tragically, Julian Sands passed away sometime in January 2023 at the age of 65. Movie and television fans will remember him from his work as George Emerson in "A Room with a View" and Vladimir Bierko in "24," as well as the titular villain in "Warlock," among many other roguish performances. However, he briefly dipped into video game acting as well, providing the voice and facial capture for DeFalco in "Call of Duty: Black Ops 2" as his sole performance in the field. This menacing secondary antagonist worked as the leader of the Mercs and the commander of the military arm of Cordis Die.
Advertisement
The nature of Sands' death left many fans saddened and shocked. After disappearing on a hiking trip, Julian Sands would not be reported as officially deceased until after five months, when his remains were found and identified. Although fewer fans may recognize him based on his video game voice acting alone, his single appearance still left a mark on the industry, as seen by the love from those who knew his work in "Call of Duty."
Charles Kimbrough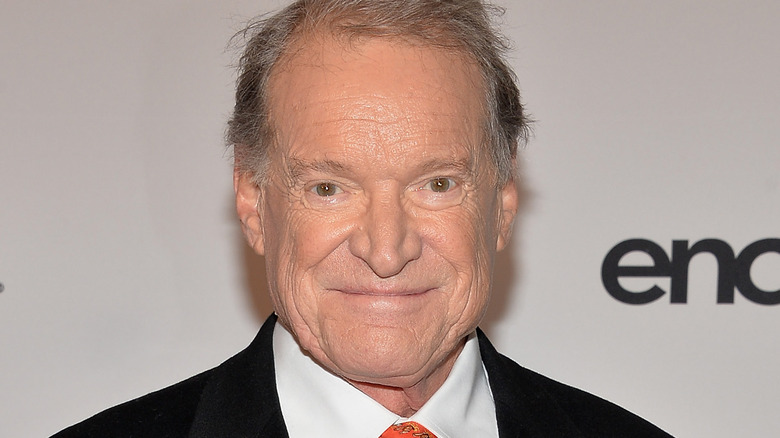 Theo Wargo/Getty Images
Charles Kimbrough passed away this year on January 11, 2023. He was 86. A star of stage and screen, Charles Kimbrough was extremely well known for his work as Jim Dial on "Murphy Brown," his Tony-nominated performance as Harry in "Company," and his memorable vocal appearance as Victor the gargoyle in Disney's "The Hunchback of Notre Dame." He would later reprise the latter of these roles in four games: "Kingdom Hearts 3D: Dream Drop Distance," "Kingdom Hearts HD 2.8 Final Chapter Prologue," "The Hunchback of Notre Dame: Topsy Turvy Games" and "Disney's Animated Storybook: The Hunchback of Notre Dame."
Advertisement
Although these voice gigs were smaller supporting roles, they left a massive impact on audiences. Even fans who were less familiar with this side of his career were excited to learn more about his vocal work. As one fan noted upon finding Kimbrough's animation and voice acting resume, "He had a very distinctive voice."
Ron Cephas Jones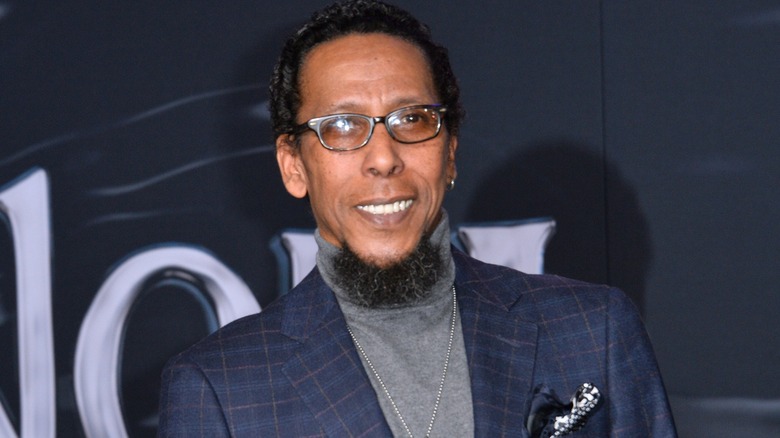 Featureflash Photo Agency/Shutterstock
Ron Cephas Jones passed away on August 19th, 2023. Jones' representation explained to People that his death was "due to a long-standing pulmonary issue." Ron Cephas Jones' lengthy television career included roles in "This Is Us," "Mr. Robot," "The Get Down," "Luke Cage," and many more. His performance as William Hill in "This Is Us" netted Jones a Screen Actors Guild Award and two Primetime Emmys for Outstanding Guest Actor in a Drama Series. Ron Cephas Jones also appeared in memorable films such as "Dolemite Is My Name" and "Across the Universe," as well as the Broadway play "Clyde's," for which he was nominated for a Tony Award.
Advertisement
His sole video game voice acting credit was as narrator Earl Coates in "Madden NFL 19". Jones' foray into voice acting shouldn't be a surprise, however, as many fans have commented on the smoothness and pleasing tones of his voice. "Absolutely phenomenal actor with a voice like velvet," one fan remarked. With such a unique voice, it's a shame Ron Cephas Jones only had one voice acting credit in video games.
Windham Lawrence Rotunda, a.k.a. Bray Wyatt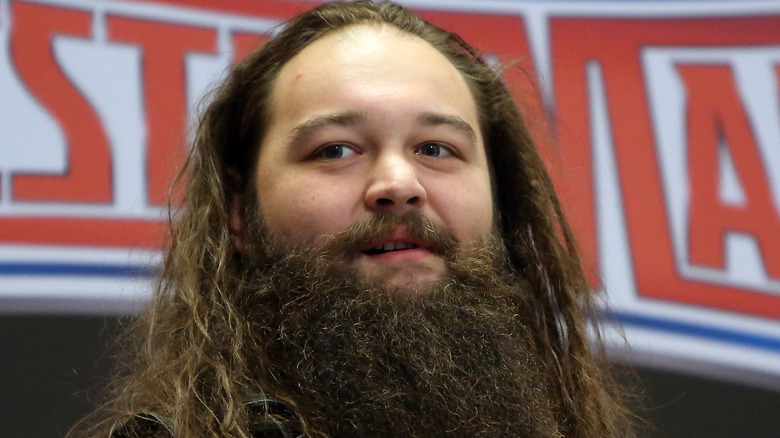 Monica Schipper/Getty Images
On August 24, 2023, wrestler Windham Lawrence Rotunda — better known to fans as Bray Wyatt — died from a heart attack following a struggle with COVID-19. Coming from a long line of professional wrestlers and athletes, Rotunda carved out a name for himself in recent years as the leader of the notorious Wyatt Family. With this persona, he became a three-time World Champion in the WWE, as well as the SmackDown Tag Team Champion and the Raw Tag Team Champion. Preferring to stay in character during gigs, Bray Wyatt was often praised for his character work and excellent acting abilities.
Advertisement
His involvement with the WWE extended into the realm of video game voice acting, as well. He debuted in "WWE '12" as his then-current alter ego Husky Harris, then would go on to play his iconic Bray Wyatt character in annual releases starting with "WWE 2K15. Showing his range as a performer, more alternate personas of Bray Wyatt, the Fiend and Uncle Howdy, also appeared in "WWE 2K20" and "WWE 2K23," respectively.