We May Finally Know Where Ninja Will End Up Streaming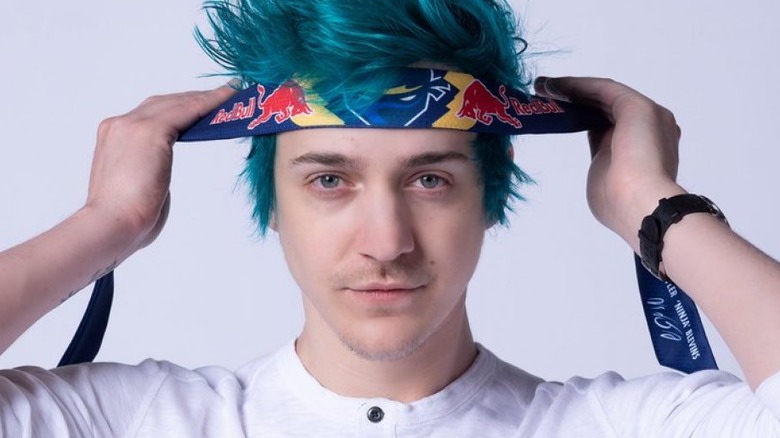 Ever since Microsoft announced that it would be shutting down its Mixer streaming platform, fans have been left in a bit of a lurch. Mixer has been the home of some high profile streamers like Ninja, Shroud, and many others. Naturally, the end of the platform has left the future of some of its biggest talents in question. Even the future of Ninja's newest streaming venture, Ninja Battles, is unclear.
Advertisement
Now it appears as though we may know where Ninja is heading. All signs point to YouTube Gaming as the streaming superstar's new home.
A solid piece of evidence was put forth by Twitter account @HYPEX, which shares possible Fortnite-related leaks and insider info. Considering what a huge part of the Fortnite community Ninja is, it makes sense that HYPEX would be keeping an eye on Ninja's situation as it develops.
HYPEX shared a screenshot of a YouTube video listing that has since been either deleted or made private. According to the listing, Ninja had a test stream scheduled on YouTube earlier this week. According to HYPEX, this is the clearest piece of evidence so far that points to Ninja having signed to YouTube Gaming. Like HYPEX mentioned, Ninja probably didn't mean to list the test stream as public, but now the cat may be out of the bag.
Advertisement
Ninja has kept pretty quiet about what his plans for the future are. However, there have been hints that fans should be expecting some big news about Ninja's career at some point this week. Ninja's wife and manager, Jessica Blevins, tweeted on Monday, "You've all been patient....this week will be fun."
That certainly seems to point to an announcement of some kind. However, it should also be noted that the couple has been participating in plenty of charity streams in recent months, as well. In fact, the subject of charity streams led to a recent bit of drama between Ninja and a few other streamers last month. There's a chance that Jessica Blevins is hinting at some other kind of event, but the time between her tweet and the mysterious YouTube test seems too close to be a coincidence.
If this turns out to be the case, then Ninja would be joining another huge internet personality in PewDiePie, who also signed an exclusive streaming deal on the YouTube Gaming platform. Having two of the biggest names in content creation on its roster would be a major win for YouTube Gaming. It's also worth noting that PewDiePie has been uploading less gaming videos lately, even ending his long-running Minecraft series. Ninja could be filling a void for many fans on YouTube who want to see the kind of gaming content that Ninja provides. Also, Ninja and PewDiePie have streamed together in the past. If Ninja joins the same platform as Pewds, it could open up opportunities for more regular collaborations.
Advertisement
There has been a ton of speculation surrounding what Ninja's next move would be after the closure of Mixer. Microsoft's streaming platform will be shuttered for good later this month, so any big announcements from the Ninja camp would likely be made before then. That way, Ninja could be sure to give his viewers a heads up about where they need to subscribe to keep up with him.
Rumor has it that Ninja was offered double his original Mixer deal (which was already an impressive sum of money) to move from Mixer to Facebook Gaming. According to those same sources, however, Ninja turned the offer down. This essentially leaves the streamer a free agent as he negotiates deals with other platforms.
Unless, of course, he created his own platform. Don't forget, fans have also been trying to decipher a conspiracy theory involving upstart streaming service Brime. Some people believe that Brime was partially founded by Ninja in secret, along with Dr Disrespect and a few other streamers. However, Brime has more or less debunked the rumor that Dr Disrespect is involved with the service, which probably makes it more likely that Ninja doesn't have a part in it, either.
With all of that in mind, it's looking more and more likely that Ninja will be officially joining the YouTube gaming roster. Hopefully an announcement will be made soon. That would likely come as quite a relief for fans who have been left wondering what the future may hold for their favorite streamer. It's been a wild year for Ninja, but it looks like he's finally found a place to hang his headband.
Advertisement