Kojima Fans Think There's More To Elle Fanning's Photos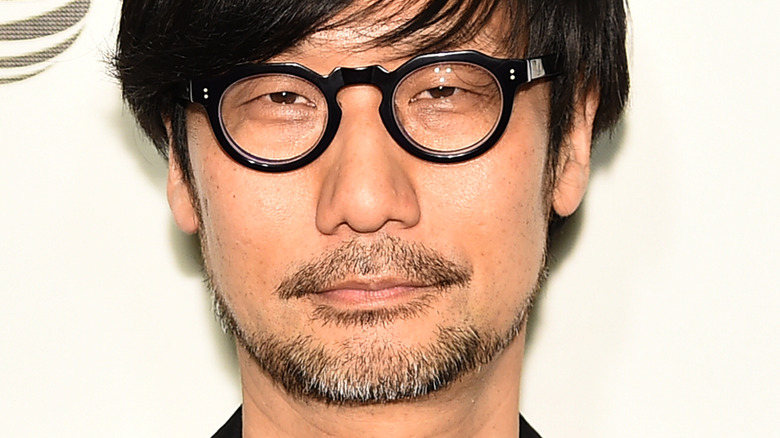 Theo Wargo/Getty Images
It didn't take long for the latest in Hideo Kojima's long history of teasers to send fans scrambling for clues. As one of the most well-known and enigmatic creators in the gaming industry, even one of his Instagram posts once had fans going wild. Kojima's mysteries and clues don't even stop with his marketing, as his studio's first title, "Death Stranding," has a "PT" easter egg referencing a demo for a canceled horror game back when Kojima still was working with game company Konami.
Shortly after Kojima's aforementioned most recent teaser got the internet buzzing, plenty of fans hypothesized that said teaser is related to the follow-up of "Death Stranding" which actor Norman Reedus accidentally let slip. This teaser in question showed a mysterious image consisting of someone's dark silhouette with the question, "Who am I?" plastered over the top of it. Now, Kojima Productions has revealed the identity of the silhouette owner, and, in true Kojima fashion, fans now have more questions than answers.
One question leads to another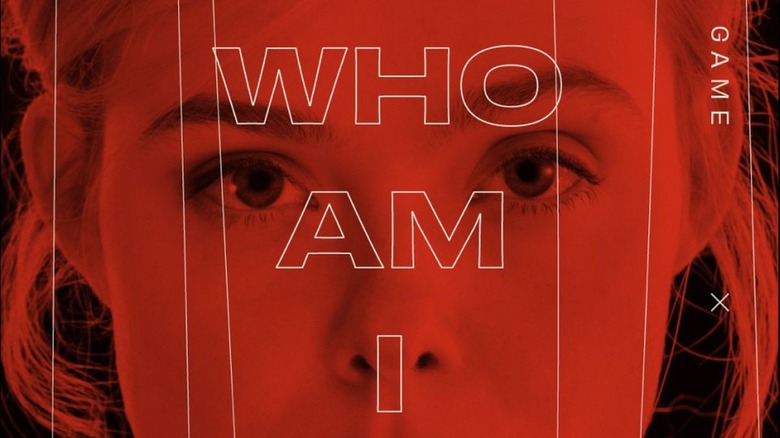 Kojima Producitons Co., Ltd.
Some particularly sharp-eyed fans have been proven correct with their guesses concerning the mysterious silhouette. A new page on the Kojima Productions' official website shows that the silhouette did, in fact, belong to actor Elle Fanning. The original teasing image now shows Fanning bathed in red light with that question of identity still hanging over her face. We still aren't sure if this mystery project is actually a sequel to "Death Stranding," part of a brand new IP from Kojima Productions, or if it could be related to the big Xbox announcement that Kojima Productions made during the Xbox & Bethesda Games Showcase. 
So the mystery of that silhouette has been solved, but at Pax Australia 2022 (via IGN), Kojima unveiled a new teaser image with a new silhouette. This time, the question read, "Where am I?" Guesses for the actor in the image are all over the place on Twitter, with fans guessing Daisy Ridley, Bryce Dallas Howard, Florence Pugh, and plenty of others. Some, however, believe that they've figured out the identity of Elle Fanning's costar using evidence from an alleged leak. 
Originally released back in June of this year, the supposed leaked footage of Kojima's mystery project shows what looks like a horror game with actor Margaret Qualley. Due to her appearance in Kojima's "Death Stranding," it makes sense that the actor could be working with Kojima once more. At this point, of course, no one knows for sure. A silhouette isn't much to go on — unless it's Elle Fanning's, apparently. 
Is Elle Fanning playing a character from Death Stranding?
Just when we think we've gotten all of the teasing images possible, Kojima Productions released even more of Elle Fanning behind the scenes of whatever it is the studio has been working on. Two new photos show Fanning striking some poses that Twitter user Knut_Kniffte has used to make an interesting fan theory. Knut and others on Twitter believe that Fanning's poses are mirroring some images of Lou from "Death Stranding."
Lou, or BB-28, is the Bridge Baby that travels with the game's protagonist Sam Bridges throughout the majority of his open-world wanderings. Fans believe that by Fanning's alleged mimicking of Lou's poses that she could be playing a grown-up version of the character. If this is true, it would confirm that unfortunate slip from Norman Reedus that a "Death Stranding" sequel is actually on the way. 
Of course, this is all speculation and with Kojima at the helm, one never knows what to expect. As suggested by Twitter user Dhanishgajjar, "This could be a diversion." The only thing we know for sure is that all of these teasers are building toward an actual game, unlike Kojima's Gamescom appearance detailing the creator's official podcast.
Only time will tell what Kojima Productions has in store for the gaming world, but, from the teasers alone, fans can rest assured that whatever it is will have plenty of the legendary developer's signature flair.