Why We're Worried About Prince Of Persia: The Sands Of Times Remake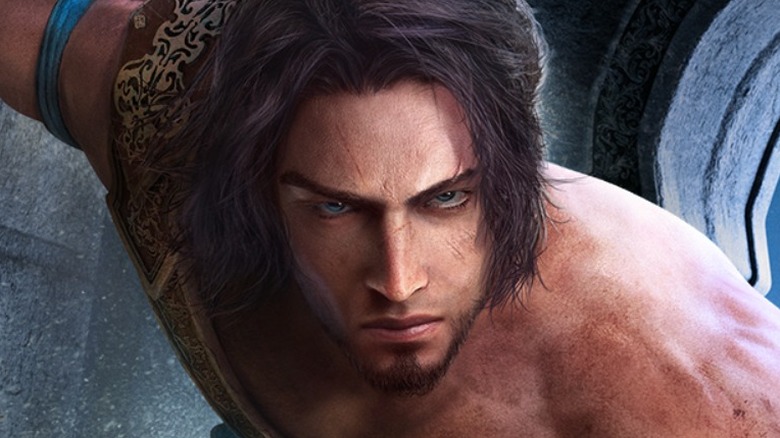 Ubisoft Entertainment SA
Way back in 2020, Ubisoft revealed via one of its Ubisoft Forward broadcasts that a remake for the 2003 title "Prince of Persia: The Sands of Time" was in the works. Originally, the title was aiming to be released on January 21 of 2021. It never me this release date, of course, and it suffered delays that confirmed what fans had suspected: it wouldn't release until 2022. 
At least, that was the expectation at the time. Things kept getting worse for the remake as it met even more delays, and then the game hit another major snag as it was announced that the responsibility of development was being moved from Ubisoft Pune and Ubisoft Mumbai to Ubisoft Montreal. Now, here we are in 2023 and the game doesn't seem any closer to a release date. If the multiple delays, general lack of information, and restructuring of development staff weren't enough, there are even more reasons now to have fans worried about this tumultuous remake.
The Prince of Persia remake is one of several suffering Ubisoft titles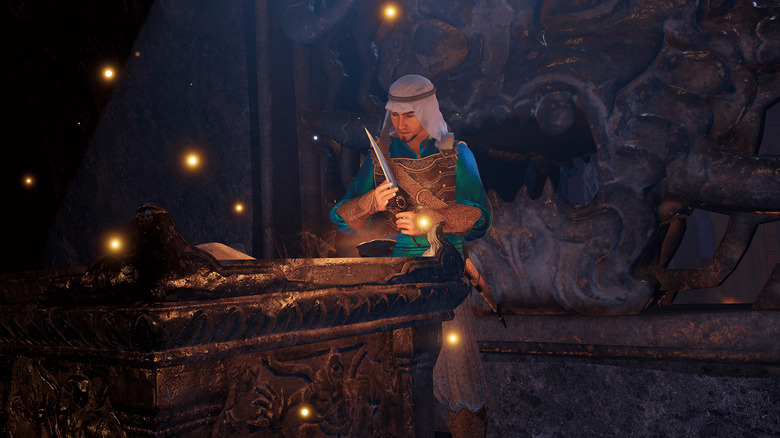 Ubisoft Entertainment SA
Unfortunately for the studios that have worked and that are currently working on the "Prince of Persia: The Sands of Time" remake, things have been looking rough for Ubisoft for a while. In addition to plenty of bad press surrounding the company's workplace misconduct, four different games were cancelled in July 2022, and the title "Beyond Good and Evil 2," (originally announced in 2017) has now claimed the unfavorable honor of having the longest development time for a game ever. 
Things only got worse for Ubisoft in January of this year, however. Hopeful fans of the long-beleaguered pirate game "Skull and Bones" were unsurprised to hear about the game's sixth delay, and Ubisoft canceled even more games. If all of that still wasn't enough, as Engadget points out, workers in Ubisoft Paris are preparing to go on strike due to Ubisoft working conditions.
Sadly, the enormous number of issues plaguing Ubisoft don't help the "Prince of Persia" remake get out the doors any quicker. Scandals, delays, and a share price that sank more than 38% in 2022 are all reasons that the company's future is unsure at the moment. While Ubisoft has released an official FAQ page emphasizing that the remake has not been canceled, plenty of displeased fans on Twitter have acknowledged the situation. VooDoo1290 said, "Somebody please buy Ubisoft so we can finally get Prince of Persia remake and Beyond Good and Evil 2." It's unclear, of course, what the future holds for both Ubisoft and the "Prince of Persia" remake, but things are definitely in a rough spot for both right now.