Warzone's Newest Leak Has Everyone Talking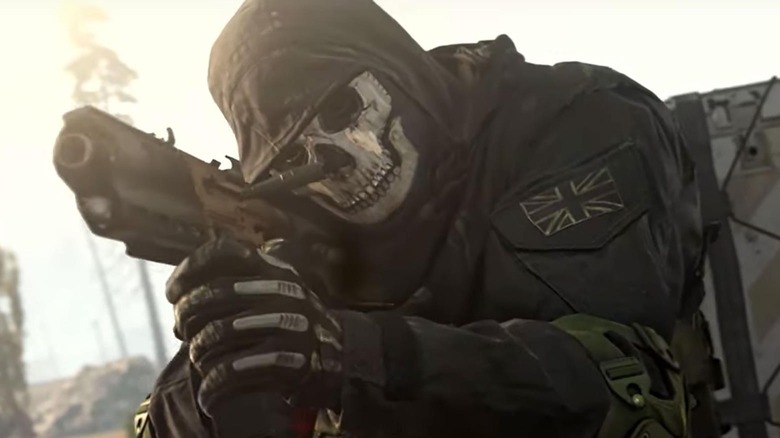 Season 5 of Call of Duty: Warzone recently received a major update that has been well-received by fans. However, it looks as though some even wilder changes are in store for the popular battle royale game. 
Twitter account ModernWarzone, which has reliably reported leaked info in the past, has apparently learned of multiple new game modes coming to Call of Duty: Warzone. Among them is a twist on the franchise's much-beloved Zombies Mode. 
According to ModernWarzone, the new Zombies Mode will take advantage of Warzone's status as a battle royale game. ModernWarzone tweeted, "There is a zombie mode coming to #ModernWarfare and #Warzone as well. Zombie Royale: Be the last team with a human alive to win. Players turn into Zombies on death, but can become human again by consuming fallen player's hearts."
This is a really wild concept, but it sounds like it's exactly the right way to bring the classic undead mayhem of Zombies Mode to Warzone's own gameplay style. Fans seem to be universally excited for this proposed mode, with some already crossing their fingers and hoping that the leak turns out to be true. 
However, ModernWarzone's bombshells didn't stop there. In addition to Zombie Royale, ModernWarzone claimed to have found out about several more new game modes in this leak. These other Warzone modes are supposedly called "Pandemic/Outbreak," "Armored Cargo/Truck Wars," and "Plunder: Fire Sale." In addition, Modern Warfare may also be getting a few new limited time modes.
It's unclear how these particular Warzone game modes will play. Presumably "Plunder: Fire Sale" will play slightly differently from the classic "Plunder" mode from Warzone, in which players battle to see who can collect the most in-game cash over the course of a match. Hopefully the "Truck Wars" mode will make some sense out of the game's absurdly overpowered vehicles. However, it's the other one of those modes that seems the most shocking, even slightly ill-advised. Some fans are surprised that Infinity Ward would even consider naming a mode "Pandemic" in the year 2020. It's a level of not being able to read the room that would surprise even Animal Crossing's tactless Isabelle. Sure, it's topical, but it's still kind of an insane call.
Another leak has seemingly revealed an all-new nighttime mode will be coming to Warzone. In this version of the map, players will be able to traverse Verdansk in the dead of night. Perhaps this new view of the map is being released in conjunction with Zombie Royale? After all, nobody wants to face the undead without the proper mood lighting. 
Some fans are already wary of the existence of a nighttime mode. One fan expressed their worry that it would be way easier for people to hide and camp out on the map, while another pointed out that a nighttime mode would make it much harder to spot snipers without breaking the realism of the game's lighting.
It may sound like all of this is too good to be true. However, there is a bit of a precedent to the idea that Zombies Mode may be making its triumphant return. This is actually the second recent leak concerning the possible return of Zombies mode to the Call of Duty franchise. Back in July, dataminers began rooting around in the code for The Red Door, a mysterious title that suddenly appeared on the Microsoft Store. The files that have been found within that game have hinted that it is the Alpha for the next Call of Duty game, Call of Duty: Black Ops – Cold War. 
Among the files found inside The Red Door were strings of code that seemed to refer to multiple new maps. However, the biggest news was that some of the files featured the word "silver" as a recurring phrase. According to the dataminers at the time, "silver" is likely a codeword related to the franchise's upcoming Zombies-related plans. However, that still has not been confirmed.
According to the recent teaser trailer for Call of Duty: Black Ops – Cold War, players should be expecting some kind of announcement to occur within Call of Duty: Warzone later this week. The teaser was released with an ominous description that simply read, "Know your history or be doomed to repeat it. Verdansk. August 26." This presumably referred to the Verdansk map in Warzone. 
In other words, whatever surprises are in store for Warzone players will be revealed very soon. It's unclear whether or not the August 26 reveal will involve Zombies Mode or the other aspects of this leak. Perhaps August 26 is when night will fall in Verdansk and the dead will begin to rise. With a new game and all of these new modes possibly on the horizon, it's an exciting time to be a Call of Duty fan.