MultiVersus Fans Shocked By New Character Appearance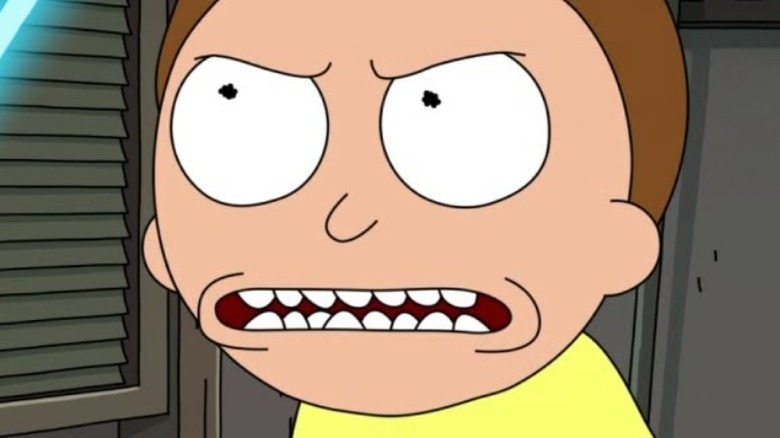 Adult Swim
Things are starting to get schwifty
While everyone's favorite chaotic, dimension-hopping grandpa has already been officially confirmed by "MultiVersus" developer Player First Games, the "Rick and Morty" lead hasn't received official gameplay yet. This makes it very odd that both Twitter user mirrormantf and smash_creeper have posted moments from their streams where they saw Rick appear in the game. 
Though they didn't fight against or alongside Rick, they saw him appear in the character select screen as a choice for the random players they teamed up with. While it would be great for this to be some kind of promotional tease for the character, it's most likely the product of players hacking the title, like dataminer LusiaMV did (via TheGamer). Of course, after making Rick playable and posting the footage, LusiaMV's Twitter account was suspended. Similarly, plenty of videos have popped up on YouTube showing leaked gameplay of Rick, and there will likely be more before he finally joins the game for good. 
With so much excitement regarding the announcements and leaks of new characters, it would seem that "MultiVersus" has replaced "Smash Bros." in more than one way. Constant speculation about what classic characters are lined up to join the fray was a huge part of the online buzz that "Super Smash Bros. Ultimate" generated as it and its DLC were being revealed. Even if the rest of the leaks for "MultiVersus" turn out to be spoiled like Rick, seeing the characters officially jump into the action is undeniably exciting — especially when they can all be unlocked for free.