Jonathan LoChiatto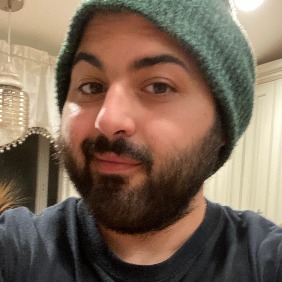 School
Salem State University
Expertise
RPGs, MMOs, Strategy Video Games
Jonathan LoChiatto's first love was RPGs. It was with story-driven titles like "Final Fantasy" and "The Elder Scrolls" that awakened his desire to write about games. These titles often asked big questions, and Jonathan wanted to be at the forefront of those discussions.

Massively Multiplayer Online games have as much a presence in Jonathan's life as any standard job does. Weaned through his teen years on games like "World of Warcraft" and "Runescape," Jonathan's no stranger to the daily grind and that aspirational end-game content. His current obsession is "Destiny 2."

Few things excite Jonathan the way micro-managing a civilization does. Strategy games are often what Jonathan reaches for when he wants to unwind. Whether that means managing galactic domination for space-faring snails in "Stellaris" or weighing the pros and cons between turning on the heat in "Frostpunk," there's something about frantically trying to maintain a falling house of cards that speaks to Jonathan.
Experience
Jonathan LoChiatto has been playing games for as long as he's been capable of holding a controller. From the moment his parents made the fateful decision to gift him their old NES, he was swept away. He'd go on to cut his teeth on classics like "Mortal Kombat" and "Jak and Daxter" before playing his first "Final Fantasy" title and realizing the storytelling potential games can deliver. Jonathan went on to eventually launch his own podcast, The DorkWeb, where he covered a whole slew of nerdy things like comics and movies on top of games. Jonathan currently writes gaming news coverage for SVG and Looper, as well as long-form pieces for CBR.
Education
Jonathan is a graduate of Salem State University's English and Creative Writing program. After learning all he could from academia, he set forth to begin contributing his experienced thoughts on the industry.
SVG Editorial Policies
SVG is comprised of a team of experienced writers, editors, and gaming fans of all kinds, all united in a true passion for the video game industry. We endeavor to bring our readers expert coverage of the latest news and trends in the worlds of video games and streamer content, as well as entertaining and informative reviews and features concerning new release titles and retro favorites.
Our editors, advisors, and fact-checkers are constantly updating and reviewing articles to ensure they're current, comprehensive, and helpful. Click here for more information on our editorial process.
Stories By Jonathan LoChiatto